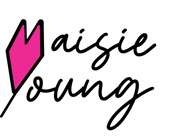 The Future of Today
FEATURED ON HOMEPAGE
You've been to a ton of places in your life. In all your years, even if you never left your home state, there must be thousands.
Earlier this year I stood on a Civil War battlefield. I've wandered the rooms of Versailles, and stood at the top of the Eiffel Tower. I strolled the beach of a tiny uninhabited island in Mexico. Today I walked around my backyard.
Do you ever stop and think about all the human beings throughout history who have stood in the exact spot you did?

Who were they?
Why were they there?
What were they thinking in that moment?
Who did they love?
When did they die?
Were they satisfied that their lives had been fulfilling?

Will you be?
Every moment with your little one is a moment that will never come back. When you are old and gray, looking back on these days, you will smile when you remember their little tantrums that contributed to that gray hair. You may wish you had had the patience you found later in your life. You may wish you had let go of stress a bit more and enjoyed every moment. When those messy faces stop being messy, the house becomes quiet, and the toys no longer litter the floors, what will you feel then?
Talk to the old woman you will be one day. Ask her for help when you feel overwhelmed and in danger of losing your patience. She sees the bigger picture and wants your life to be full of joy without regret. Why wait? Let go of the stress now. Practice increasing your patience, love and understanding now.
Remember nothing is forever. In 100 years, someone will be standing where you have stood. What would you like the memory of you, to tell them about the long-ago-lives of you and your little one? You're just in time to create that now.
"Life is short, Break the Rules.
Forgive quickly, Kiss slowly.
Love truly.
Laugh uncontrollably
And never regret ANYTHING That makes you smile."
~Mark Twain